Gary's bikes are a work of art, however his logo did not do justice to the creations he was making.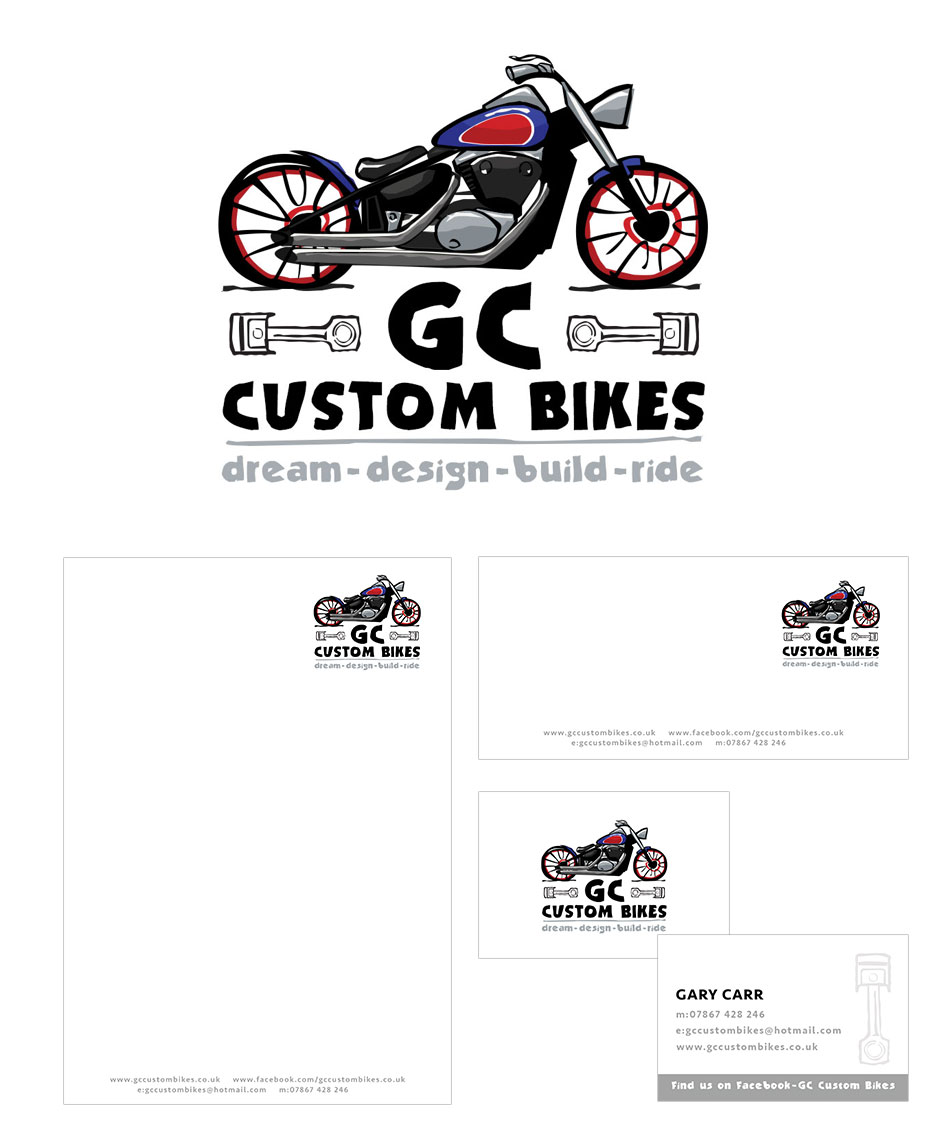 A modern redesign
Gary's custom built bikes are award winning and really stunning. I wanted to design a logo for Gary that not only reflected his creativity but was flexibile enough to adpat when needed. The logo I designed allows for the petrol tank, wheel and seat to be changed to reflect the customers bike design. The green bike won second place in the Bikewise show for best custom build and second place in best paintwork categories.
A custom way to show the unique designs
The idea to create a logo that reflects the unique nature of the custom design build allows another level of personality from Gary to his customers.