Client: Oli BalchinDate: Aug 2016
Oli is a very enthusastic person about people being healthy and fit. The attitude that any one can win no matter what their goals really resonated with me and I wanted to try and get that across in his new logo.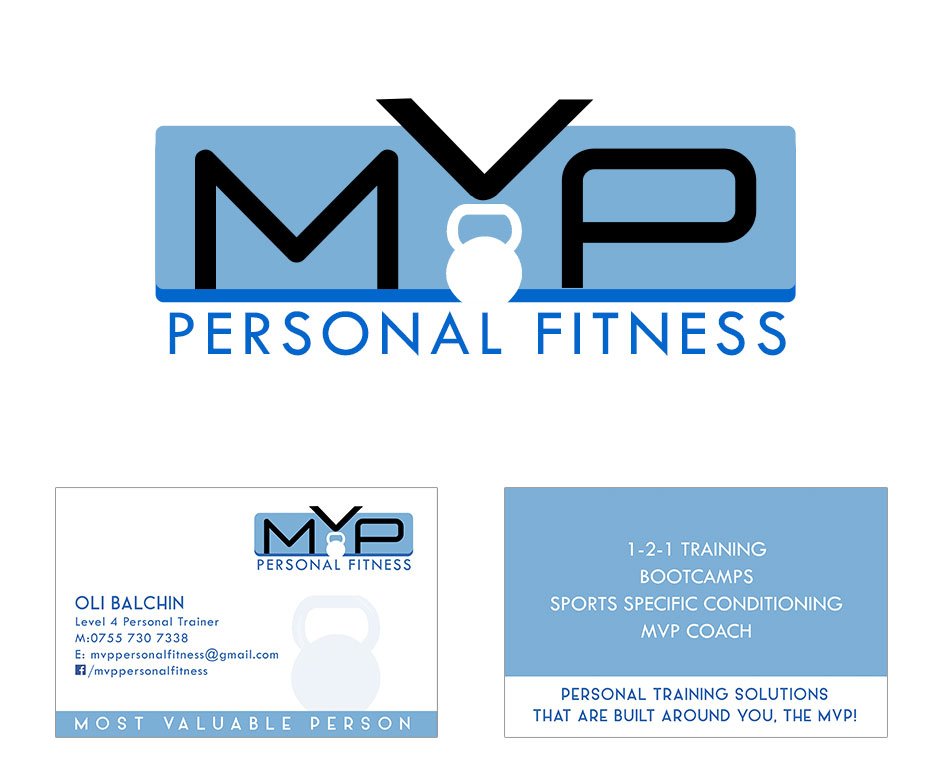 A new identity
This was quite a hard logo to design, using initials always are, but when you really need them to represent an idea of improvement in fitness I had to try lots of different ideas before settling on this one. The main inspiration came from Oli himself and his belief that you can achieve anything you want. In the year of the Olympics I had an idea of using the V as a ribbon from a medal. The icon below could then represent the medal and reflect the sport or goal that Oli was teaching at the time.
A flexible logo
Oli's ambitions are to help people achieve all sorts of different results from being better at golf, to being healthier and having better fitness
The logo lends itself to putting different icons underneath the 'V' to represent these different goals. You can find out more on his facebook pageMVP Personal Fitness