Client: Kiran SagarDate: Nov 2014
I met Kiran Sagar on a three week tour of India, he had a simple dream to become a safari tour guide in the Jim Corbett National Park. One of the first things he needed was a logo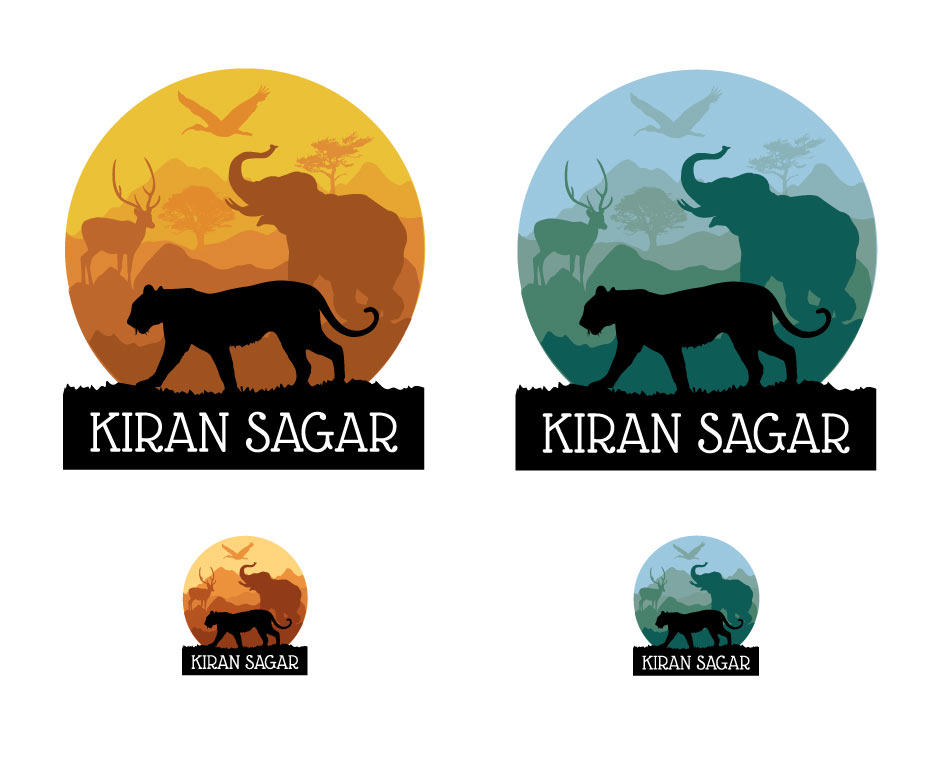 A new identity
I met Kiran Sagar on a three week tour of India. Kiran was the manager of the hotel we were staying in near the Jim Corbett National park. We had booked two safari's into the park to see if we could see any tigers. The first safari was very disappointing and Kiran then came to our rescue. He is passionate and knowledgeable about conservation and the enviroment. His aim is to run his own safari tours of the park.
Our second safari was a success and with Kiran's help we even managed to see the elusive tiger. After such a fantastic experience I offered to design Kiran a new identity to help him pursue his dreams.
I designed two logo variations to help depict the changes in the national forest so Kiran could target potential clients using the different seasonal logos. When we visited there was a lot of greenery as the park was just coming into spring. The other was for the hotter summer months when the park's vegetation dries out. Each logo also a simpler smaller variation with the detailed tress taken out for better clariy.
The Bengal tiger
Here are a few shots from our India trip highlight - seeing the beautiful and endangered Bengal tiger.
To learn more about this amazing animal and support the World Wildlife Fund's efforts to save the Bengal tiger please visit WWF Bengal Tigers