I was asked to help design a new logo for a life coach.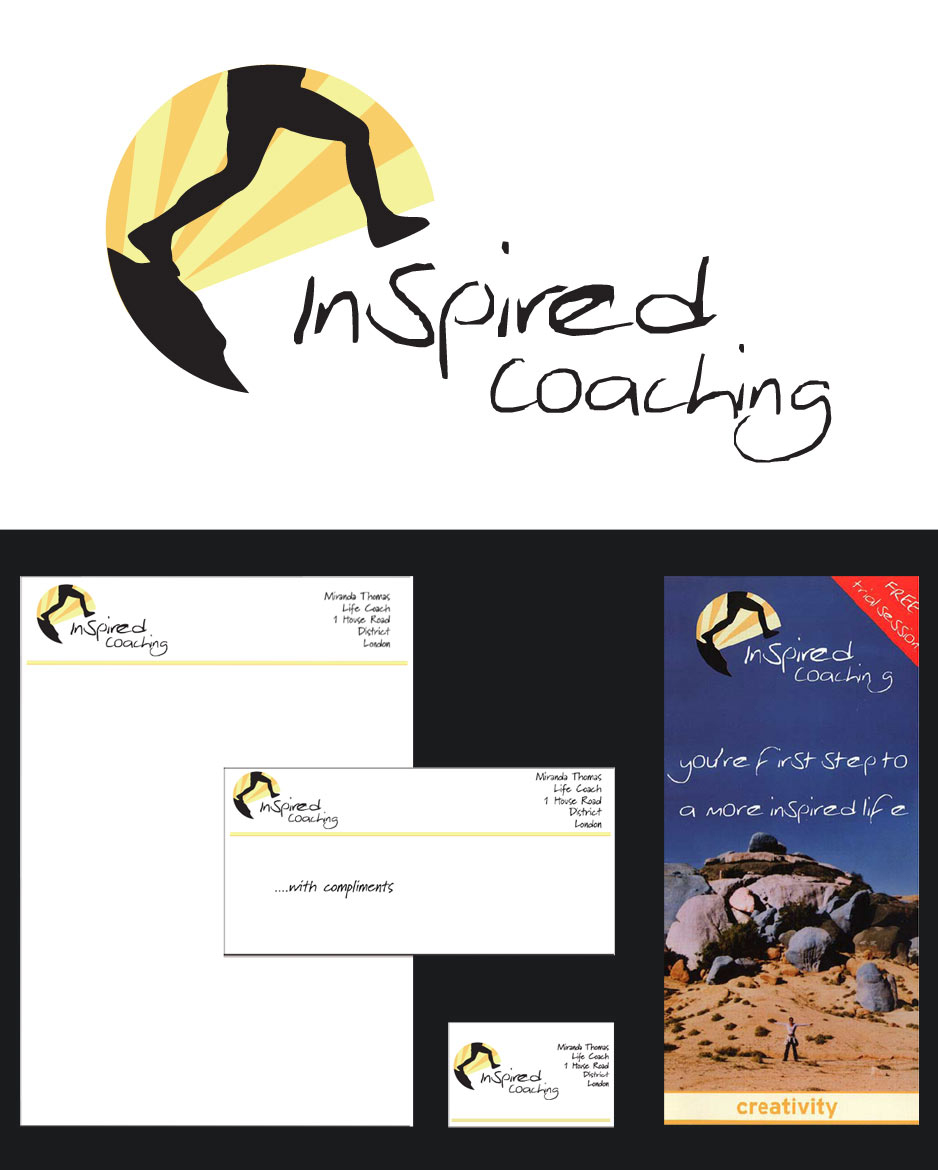 A new identity
Life coaching draws upon a variety of tools and techniques from other disciplines such as sociology, psychology, positive adult development and career counselling with an aim towards helping people identify and achieve personal goals.
So to illustrate life coaching was always going to be challenge. I decide to concentrate on the positive aspect and the fact that to change your life around is a big step.
The website
I was also asked to design a very simple four page website for people to find out more information about all the services Inspired Coaching provided.