New logo and game identity
Client: FreelanceDate: Jan 2011
I was asked to design an iPad game for children called Monkey Detective. The game was designed using the wipe and discover mechanism that an iPad gives you. The aim of the game is swipe and discover the animal you have been asked to find in the fastest time.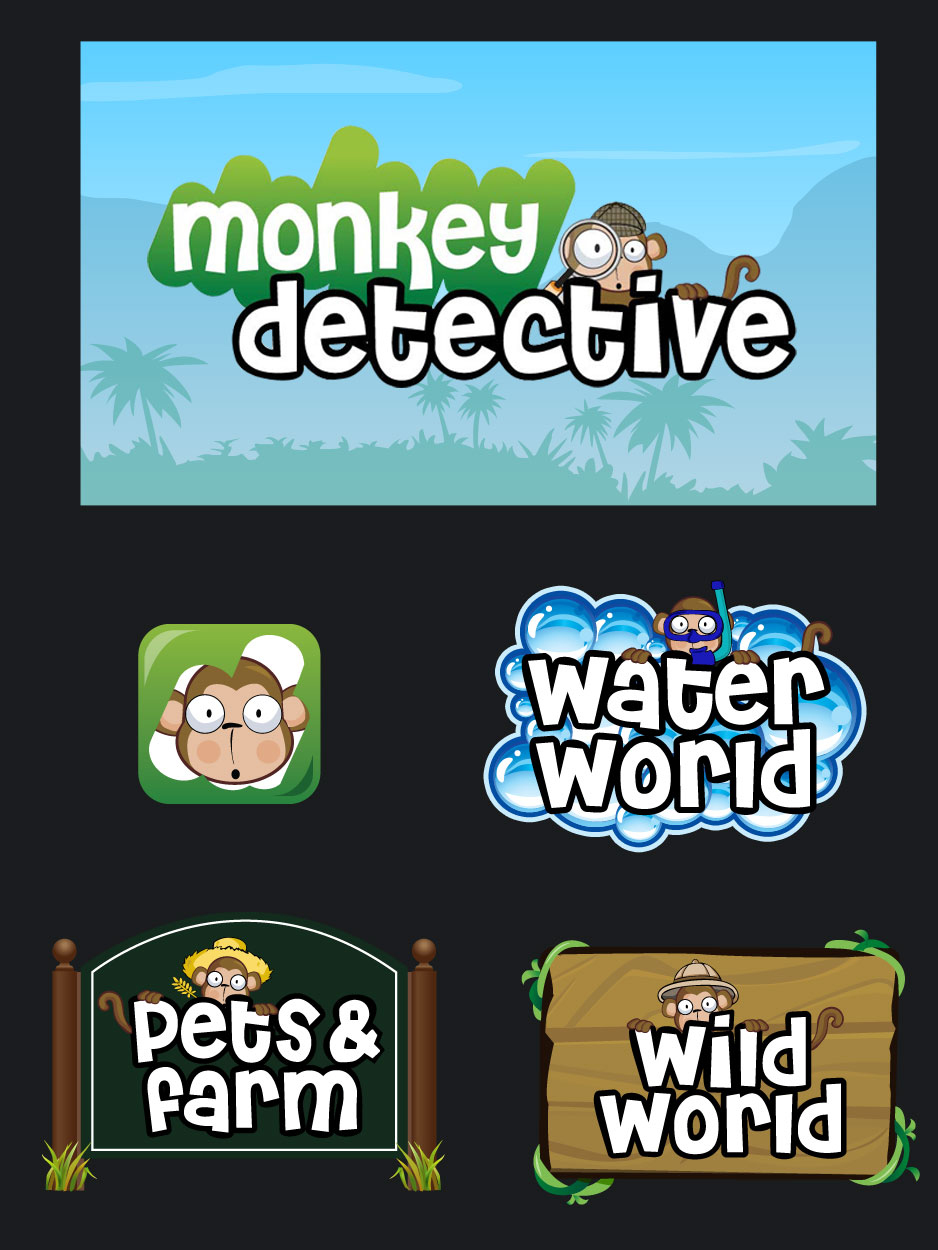 An iPad challenge
The logo design illustrates the mechanics of the game by 'finding' the word monkey in a similar shape to what a user would see when wiping within the game.
An app icon was need for the itunes store so I used the same design theory of the game mechanics and revealed the monkey's head.
Supporting game level logo's were also needed for the water world, wild world and pets and farm levels.
The game look and feel
From these game screens you can see how the logo identity illustration style was used throughout the game.