Client: Express NewspapersDate: April 2013
The Express Holiday Offers website needed a new logo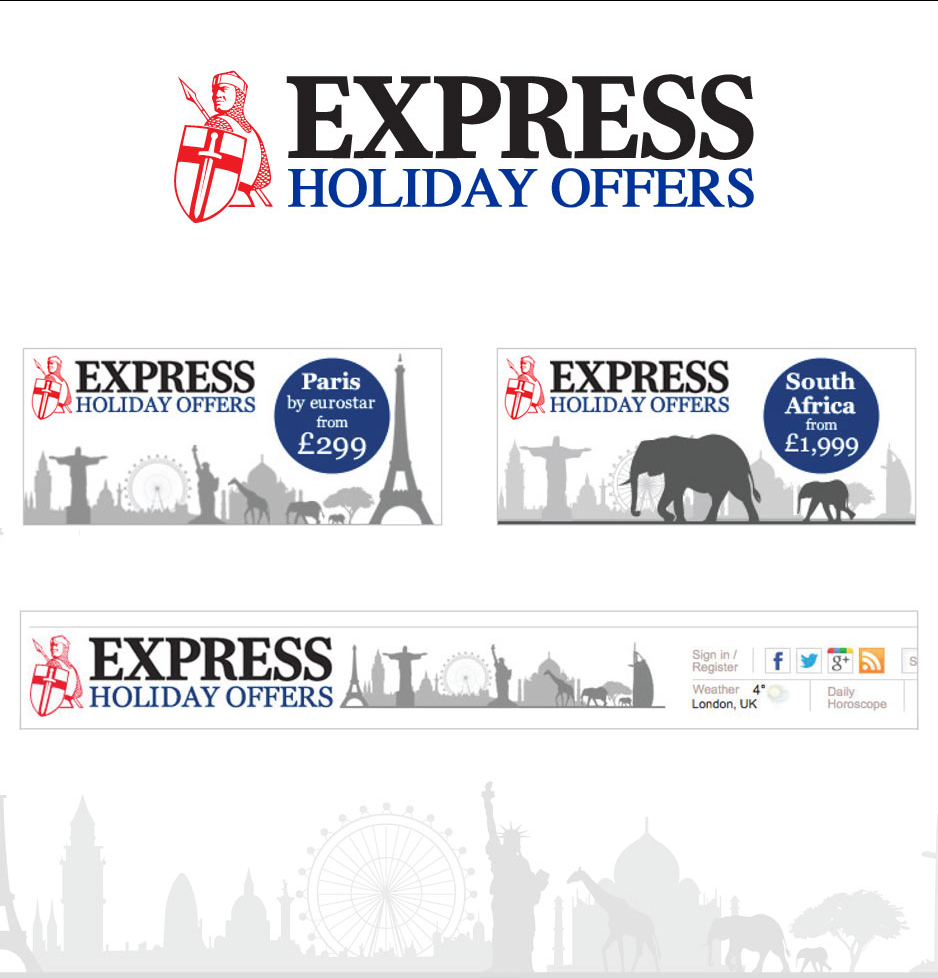 A mini brand
I was asked to design a new logo for the Express Holiday Offers website. Due to the historical nature of The Express newspaper brand typographically was the only answer.
The real fun came about trying to work out how to advertise these offers and then tie them back into the logo. I decided on using vector based illustrations of famous landmarks. The reason for choosing this approach meant from a reproduction point of view it didn't cost the company in copyright to reuse my illustrations over and over again. Another advantage of them being vectors allowed them to easily translate to the more traditional newspaper printed ads.
The third aspect was more from a marketing point of view. By using multiple landmarks in different percentages of black I created depth to the banner ads. This allowed the famous landmark of which ever country or city the offer was for to be used at a bigger size and darker colour. The price of this promotion was then used in a blue roundel to tie it back in to the words Holiday Offers from the logo.