An FA qualified goalkeeping coach needed a logo identity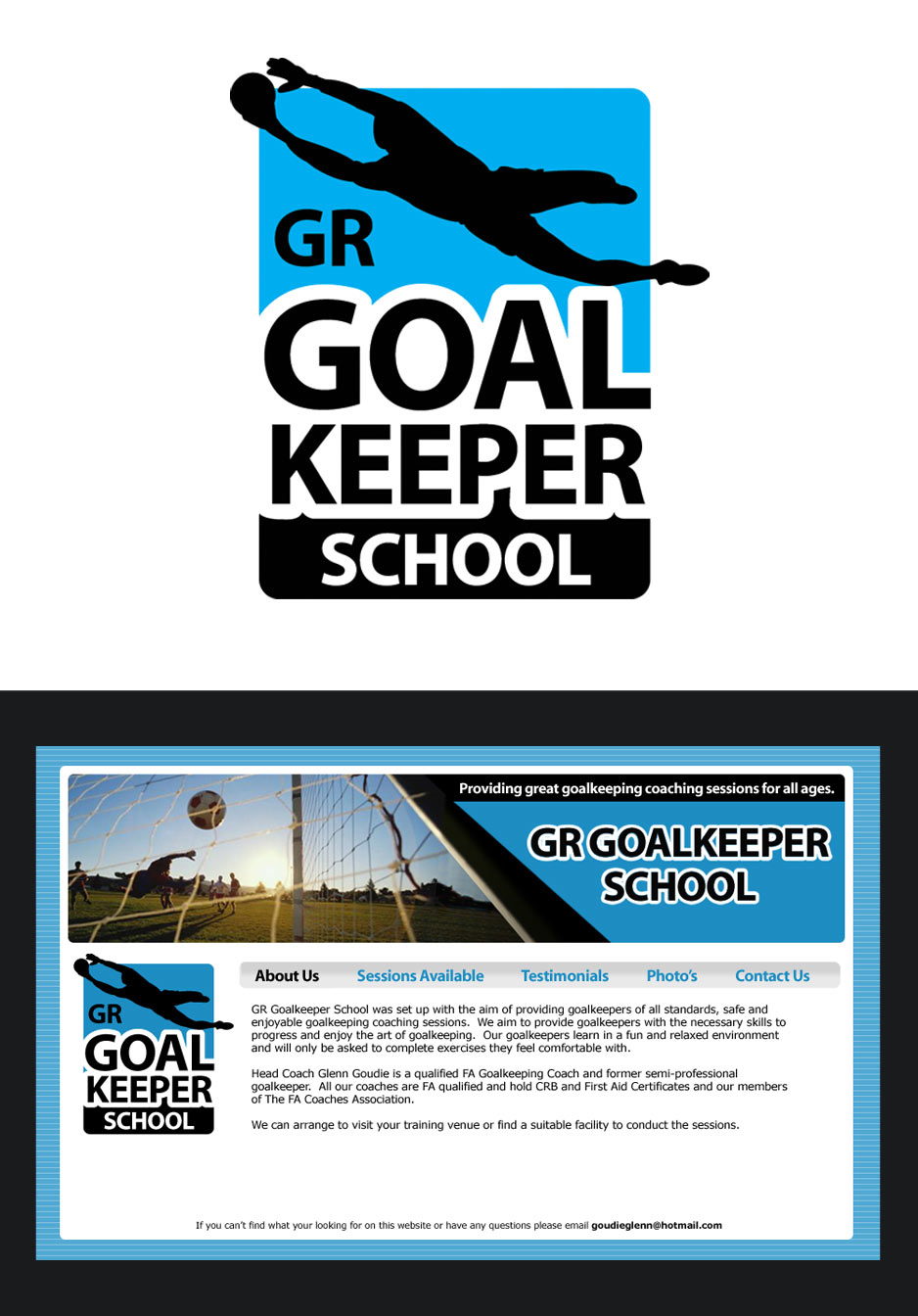 A sporty brand
I was asked to design a new logo for a small business that aimed to provide goalkeepers of all standards, safe and enjoyable goalkeeping coaching.
The main decision when designing this logo was not to use the colour green even though it is a football logo. I wanted this logo to highlight the fact that goalkeepers are jumping around in the air all the time which lends itself nicely to using the colour blue as a background colour. When we add the silhouette of the goalkeeper making the save the contrast is very powerful.
The typography for this logo was also very important. The smaller letters GR have been design to reflect the initials footballers have on their training kit. The main world goalkeeper has been split up in two to allow a deeper logo that looks more badge like. The final word school grounds the whole design (and flying logo) by sitting on a black background.